RIDGID Micro CA-25 Digital Inspection Camera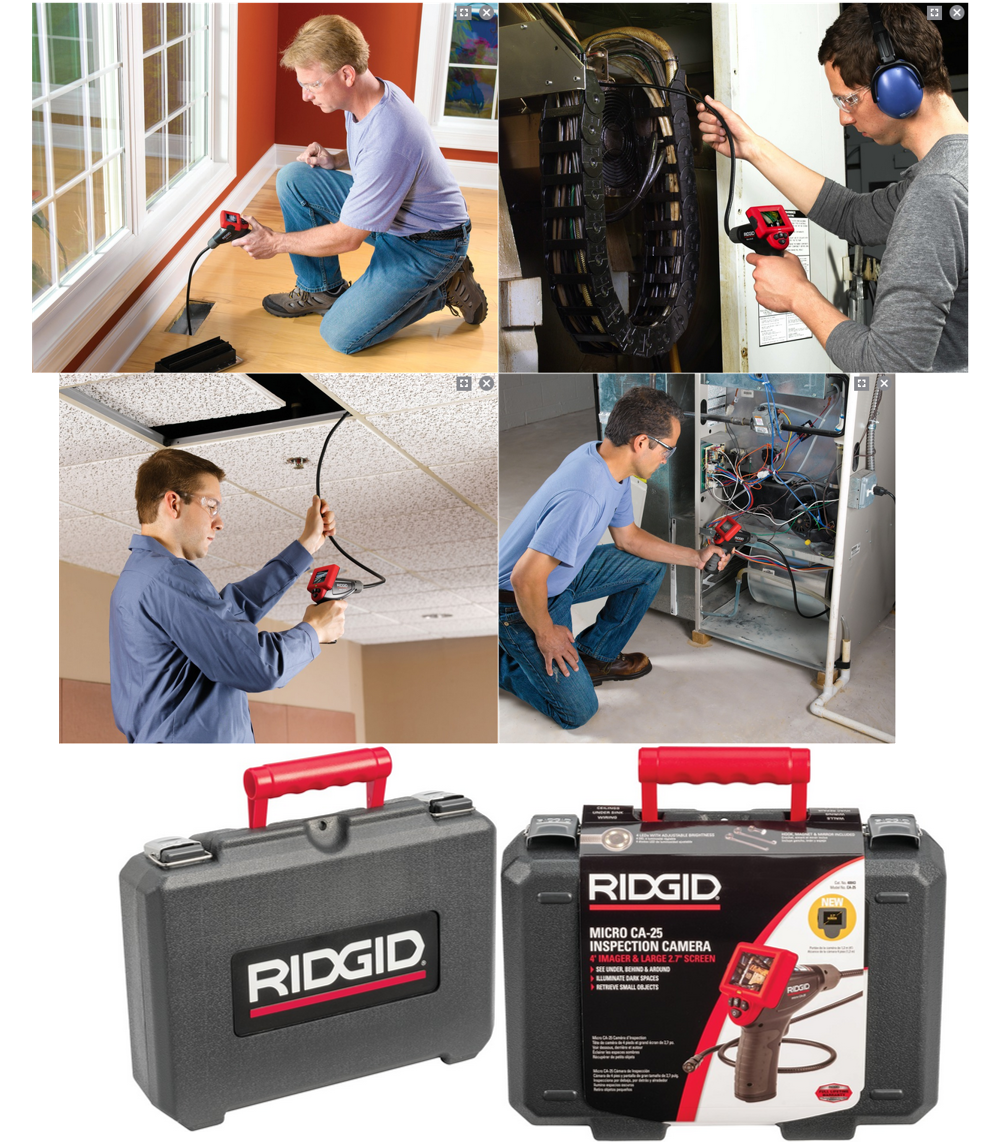 The RIDGID® micro CA-25 is a compact handheld inspection camera with a fixed 17 mm waterproof imager head for basic and short-range inspection jobs.
The micro CA-25 features a 17 mm aluminum imager head with 4 ultra-bright LED lights, bringing superior image quality to its 2.7" Color LCD Screen. It also features Video Out for transferring live images to external devices and 180° Digital Image Rotation for getting upright images. Included with the micro CA-25 in a hard shell plastic case are a hook, magnet, mirror and RCA cable.
Features :
View only monitor with 2.7" screen and 4' long fixed imager
Includes a durable blow-molded case for protective storage and transportation
Illuminate dark spaces with adjustable LEDs on the waterproof camera head
Rotate images 180° for better viewing options
Comfortable overmold grip design with easy to use interface
Specifications :
Display : 2.7″ color LCD (320×240 resolution)
Camera Head : 17mm diameter, aluminum construction
Lighting : 4 LEDs with adjustable brightness
Cable Reach : 4' (120 cm), not extendable
Video Output : 3′ (90 cm) RCA cable (included)
Image Rotation : 180°
Waterproof : Camera head and cable to 4' (120 cm), not extendable
Power Source : 4 AA batteries (included)
Included Accessories : Mirror, hook and magnet, in a blow-molded case